Modifying a GameVue Playstation Panel to Accept direct RGB Input
Unmodified Panel

"GameVue by Rosen"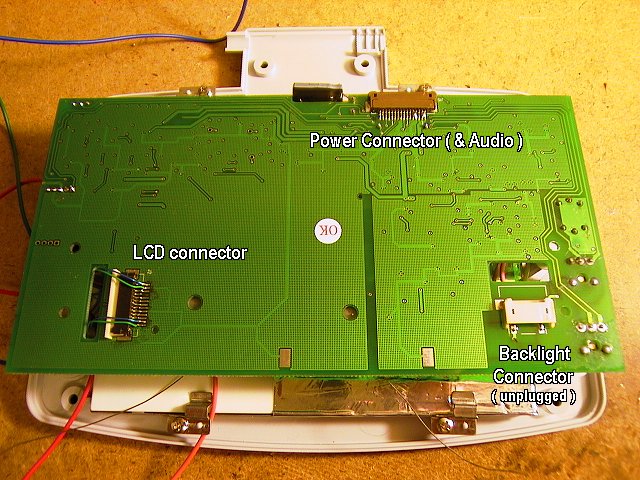 Back Removed

These are the important Connectors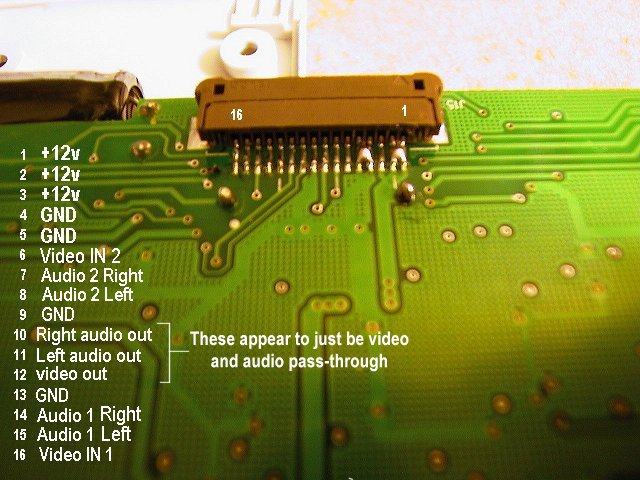 Pinout for the power connector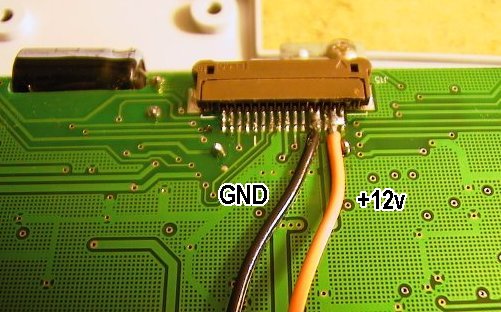 Wired Power Connector ( +12v and GND to JAMMA connector )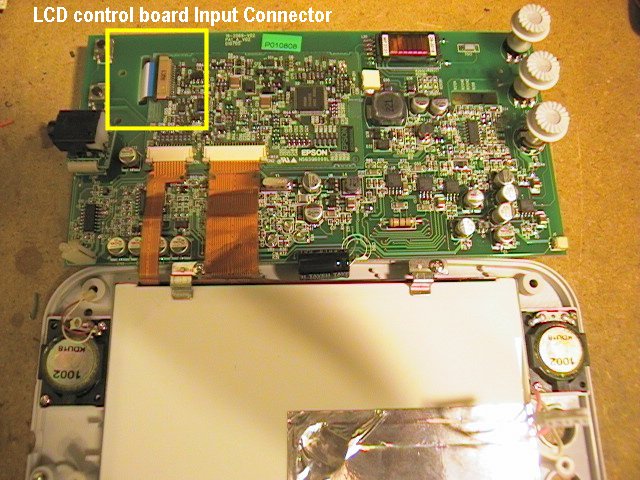 Display and Control board opened out
LCD panel input connector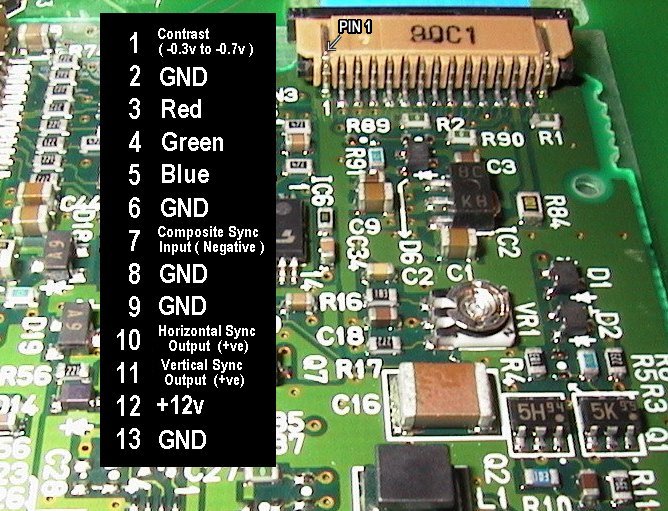 Input Connector Close up + pinout
| | |
| --- | --- |
| | |
| Top PCB | Bottom on PCB & LCD control board |

There was a ribbon connector between the top size of the main PCB and the control PCB for the LCD.
This was removed and pin 1,2, 12 & 13 wired to the directly to the connector on the control PCB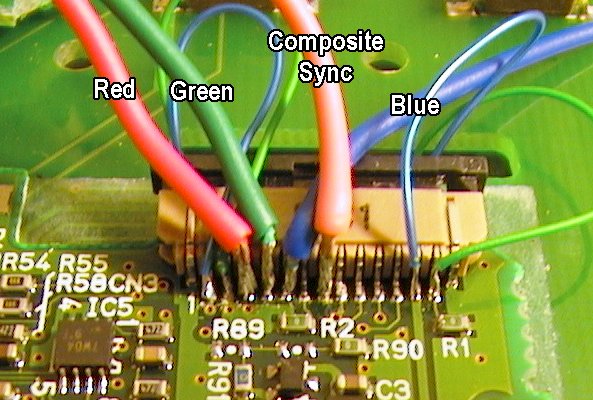 LCD controller wired up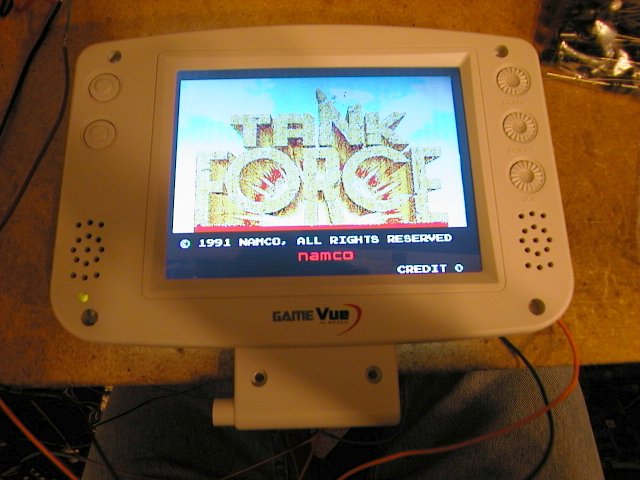 Hooked up to a JAMMA board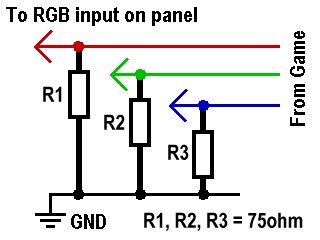 Some gameboards tested have suffered from a 'washed out' image caused by the RGB levels from the board being too high.
A simple fix is show in the diagram, tie the RGB inputs to ground via 75ohm resistors, this will result in having to adjust the brightness control for some games. Results will vary but this seemed to provide a good compromise across different boardsets.